Without a doubt, stocking stuffers are my favorite gifts to buy! Im not sure why, except that it seems like such a fun challenge to find things that are small, inexpensive, and unique! As with any gift, its ideal if you can get something that the recipient wouldnt buy for themselves! Today, Im rounding up some of my favorites from the Stocking Stuffer section of the Empty Nest Blessed Holiday Gift Guide.Everything is $30 and under (and most are WAY under)! Ive included a few sets that you can break up and use to stuff multiple stockings because if youre an empty nester, I know youve got more than one stocking to stuff! And most (if not all) should still be deliverable by Christmas Eve!

STOCKING STUFFER IDEAS
The collage above is clickable for more information and represents only a TINY portion of whats in the Empty Nest Blessed Stocking Stuffer section of the Gift Guide!
1.Portable Vacuum Cleaner This little picker-upper is about the size of your palm! Its perfect for a quick vacuum of your computer keyboard, your car, or even the dinner table! #winner
2.Funny Coffee Mug I dont know about you, but this is exactly how I feel in the morning!
3. Emergency Beards Need to reinvent yourself? This kit contains three faux-fur beards that have an elasticized back for an adjustable fit. Hilarious on Christmas morning!
4. Digital Tape Measure This super-convenient 16-ft. tool takes the guesswork out of measuring and eliminates operator error. (Not that you ever have that at your houseyeah.) It has a memory function and US/metric conversion.
5. String Lights with Built-in Bluetooth Speakers This 26 cord of 80 decorative string lights has 4 Bluetooth speakers, and its under $20! Such a unique idea for grandkids, teens, college kids, or yourself!
6. Monogrammed 8 Mouse Pad Choose one of these cute styles, personalize it, then roll it right up, tie it with a bow

, and slide it into a stocking!
7. The Great Grill Scraper The perfect tool for your griller guy! (Oh, yay! No more wire bristles accidentally in your food!

)
8. Best-Selling Shea Butter Hand Creme (Holiday Gift Pack) Gifts that you can break up and give to several people are just a great value, amirite? This one features LOccitanes three Shea Butter best-sellers in festive packaging!
9. Makeup Spatula With the help of this little spatula, get every drop of your favorite foundation or lotion out before tossing the bottle.
10. Lipstick Spatula This spatula is specially shaped to help you get every last bit of your favorite shade out of the tube. (Works with lip gloss too.)
11. Mini Bluetooth Speaker When I say mini, I mean it! This tiny Bluetooth speaker is 1 x 1and comes in multiple colors. Perfect for travel, the car, or anywhere else you can imagine!
12. NFL Building Brick Player (Every team available.) Im stuffing stockings with this cute guy this year! You can get any team. Click HERE for some college teams too!
13. Bear Paws Shredder Claws Meat Tool Another great idea for your grillmaster or meat-loving Master Chef.
Use these to easily lift, cut, and shred meat.
14. Foot Glide Anti-Blister Balm I have one of these, and it lives in my purse! If I feel a blister developing, I glide this over the irritated spot, and the blister never develops!
15. Makeup Eraser Pen This handy pen is perfect for a makeup oops! It quickly removed small makeup smudges and smears. Im stuffing stockings with these this year! (Ive linked a three-pack so you can break them up!)
16. Adulting Stickers Back by popular demand! These were one of the best-sellers on the Empty Nest Blessed Holiday Gift Guide last year, so I brought them back! With sayings like, Did not have ramen for dinner and Took only one selfie, these under $5 stickers are perfect for your college student or young adult. Also, check out the Adulting To-Do Listby the same company and also $5. (Hilarious!)
17. Universal 5-in-1 Rainbow Charger Charge multiple devices at once with this cute and colorful 5-in-1 charging cord. I love it for travel!
18. Bacon Lip Balm Yes, its lip balm, and yes, it smells like bacon! One of my sons is getting this from me this year! (Got a bacon-lover
in your family? Check out this bacon dental floss and bacon soap!) On the other hand, if youve got cupcake lovers, try this cupcake lip balm
and cupcake dental floss!

19. Custom Photo Socks Now, heres a way for empty nesters to stay with their kids at all times, no matter where they go.

(Youre welcome, yall!) Upload your picture, or one of the family dog, etc. and get back these fun socks. I love this gift idea so much. Its a best-seller on my gift guide every year!
Bonus: If the men in your family like whimsical socks, check out HAPPY SOCKS. Their socks are so whimsical! Theyre inexpensive, and they make wonderful stocking stuffers. (Free shipping!)
20. Frog Prince Lipstick Just like Im doing with the magnetic false eyelashes this year, last year, I gave a tube of these lilly pad green lipsticks to every female in our family! Lets face it; those younger gals need to learn that you have to kiss a few frogs before you find your prince! Once applied, itreacts to the warmth of your skin and turns lips into a sheer rosebud pink. (Making it a sweet lipstick for even the youngest makeup wearers in the family.)
Need more inspo? I couldnt include all of my favorites in this post, but here are a few more. (All under $30!)
Angry Mama Microwave Cleaner (Cleans naturally with just steam!)
Cell Phone Holder Golf Swing Analyzer System

Be sure to check out all of the 90+ ideas in the Empty Nest Blessed Stocking Stuffer section of the Gift Guide!
This is my last gift guide post of the season! Stay tuned later this week for a post that people ask for all the timephoto posing tips!

Im sharing my tricks with you, just in time for all of those family photos next week!

I dont want you to miss a thing, so if you havent signed up for my email list yet, please do so! I send my newsletter out three times a week (MWF), and it includes links to my newest post, some older posts that you might like, and also info on some of my favorite things or great sales that Im shopping, etc. (You can always unsubscribe if I get on your nerves! Hahahahaha!)
Happy Weekend!
Blessings,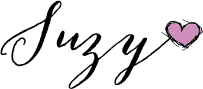 SHOP THE POST
(Shop the Stocking Stuffer section of the Empty Nest Blessed Holiday Gift Guide for LOTSmore ideas!)

P.S. Be sure to Pin this image for future reference!
The post The Best Stocking Stuffer Ideas for All of Your Precious Ones appeared first on Empty Nest Blessed.