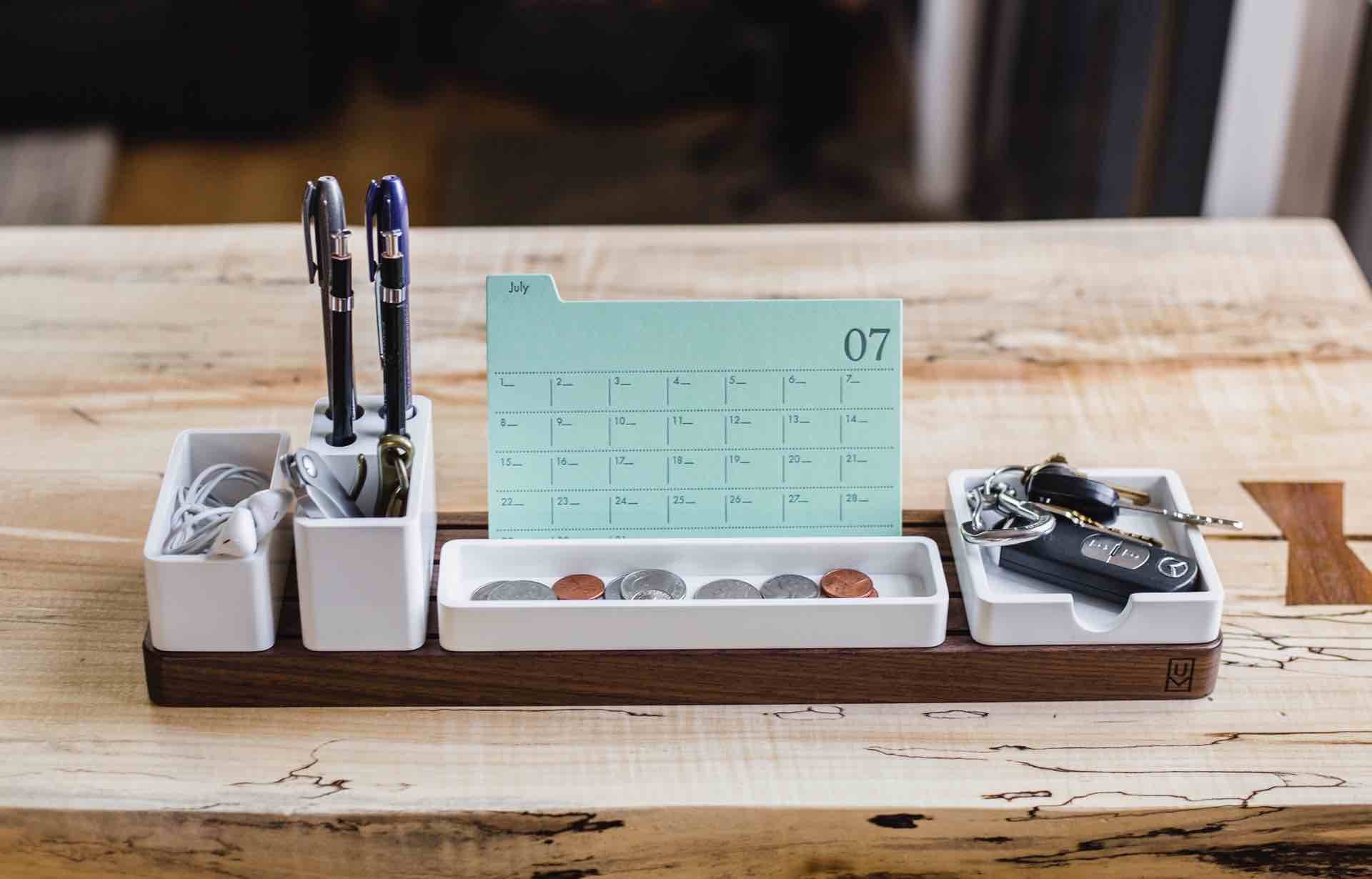 Backing Kickstarter projects has always been something of a gamble.
The popular crowdfunding site is littered with product ideas that, for whatever reason, either never took off in the public imagination or did manage to get funded but never saw the light of day because of manufacturing issues and whatnot. Its practically a museum of failure.
However, there are a select number of products that have been 100% as successful as they deserve, and today we thought wed celebrate them. Lets check back in with eight of the sweetest products that got their start on Kickstarter.
* * *
[Purchase Link] [Original Kickstarter Page]
We couldnt talk about former Kickstarter products and not bring up Studio Neat. These guys are the quintessential Kickstarter-based company as far as were concerned, with a long history of products crowdfunded there the greatest example of which is arguably the Glif tripod mount.
With a number of design iterations over the years, the Glif has become an indispensable part of our photography kits here at T&T. We never leave the house without one.
The current revision sports a quick-release lever that, when opened, allows the Glifs jaws to move freely, and when closed, automatically and securely tightens around your device. The jaws fit roughly any smartphone from 5899mm in width.
The Glif works in landscape or portrait orientations thanks to a third tripod mount on its side, which also allows for the attachment of extra accessories to your mobile photo rig such as a microphone, light, or hand grip.
---
[Purchase Link] [Original Kickstarter Page]
As their name suggests, the folks at Skyline Chess offer chess sets based on the skylines of two cities, at least as of this writing. They are
King Canary Wharf
Queen The Shard
Bishop 30 St Mary Axe
Knight London Eye
Rook Big Ben
Pawn Terraced House
and New York City:
King One World Trade Tower
Queen Empire State Building
Bishop Chrysler Building
Knight Flatiron Building
Rook Guggenheim Museum
Pawn Brownstone House
Each 32-piece set is cast in injection moulded acrylic, then finished in classic black and white. Every piece is double-weighted and has a soft felt base.
---
[Purchase Link] [Original Kickstarter Page]
Designed by our friend Jeff Sheldon of Ugmonk, Gather is a minimal, modular desk organizer that adapts to your workspace by allowing you to configure its pieces however you like.
The solid wooden base which comes in walnut or maple has four lengthwise slots, which the various thermoplastic top pieces (holders, trays, et al) are inserted into. Additional pieces, such as a headphone stand and a coaster, can be attached to the sides or back of the base via integrated rare earth magnets, or they can be used separately.
Similarly, multiple wooden bases can be put together using those same magnets, and the longer organization pieces can even span across them that way.
The Basic Set includes the base, pen holder, phone holder, small tray, large tray, and post-it holder. The Extended Set includes all those things plus a coaster and headphone stand.
---
[Purchase Link] [Original Kickstarter Page]
The Xcissor Pen by Taiwanese company mininch (pronounced mini-inch) is a sleek stainless steel executive pen with a small pair of scissors hidden in the barrel opposite the writing end. You may find surprising uses for this in your daily life.
Comes in your choice of silver (nickel-plated) or black (teflon-coated) finishes.
---
[Purchase Link] [Original Kickstarter Page]
In early 2018, product designer Chris Herbert founder of the small-batch furniture studio Herbs Furniture unveiled an innovation known simply as PBspoon, a cross between a wooden spoon and silicone spatula designed to extract every last bit of peanut butter (or other spread) from a jar:
The PBspoon has a rounded face to function like a traditional spoon, but also a flat edge to scrape every ounce out of the peanut butter container. The tip of the spoon is pointed for getting into hard-to-reach ridges, and the back is angled for perfectly spreading peanut butter onto your bread of choice.

Although designed specifically for peanut butter, this spoon also works great with other spreads, butters, jams and any condiment in a difficult-to-scoop container. A lot of spreads can be pretty expensive, such as almond, cashew butter or a fancy jam and the PBspoon helps you save money by getting every last bit out.
This is one of those inventions that seems superfluous at first but is totally indispensable once youve used it.
---
[Purchase Link] [Original Kickstarter Page]
The uKeg Nitro developed by GrowlerWerks, makers of the original (and quite handsome) uKeg pressurized beer growler is the worlds first fully integrated at-home nitro cold brew maker and dispenser. You know, for the kind of buzz thats appropriate before noon.
The promo video really tells you all you need to know:
If nitro cold brew is the type of coffee youve been dropping a bunch of money on at your local coffeehouse, youll love being able to have 12 cups of the stuff on draft wherever you go.
+ Be sure to pick up a pack of 16g nitro chargers as well, since the uKeg Nitro doesnt come with any.
---
[Purchase Link] [Original Kickstarter Page]
STARDECK is a science fiction playing card deck custom-designed by Alex and Meg Griendling of Minneapolis studio Lunar Saloon where each suit is represented by an archetypal sci-fi group:
Clubs = Space marines
Diamonds = Mega Corporation
Spades = Aliens
Hearts = Robots
Watch the intro video to see how much thought went into the decks presentation and storyline:
---
[Purchase Link] [Original Kickstarter Page]
Its no secret that weve been longtime fans of Orangemonkies Foldio2 portable lightbox studio, which is awesome for taking beautiful product photos. In 2017, we were pretty stoked when they launched its big brother, the Foldio3, which allowed for an even wider array of photo possibilities.
Whereas the older Foldio2 measures 15 x 15 x 15, the Foldio3 is their largest version yet, clocking in at 25 x 25 x 22 when open. When youre not using it, the Foldio3well, folds down to 25 x 15 x 2.6 for storage/travel purposes.
They also created an additional lighting device called the Halo Bar, which can either be attached to one of Foldio3s magnetic points or set down in front of your subject, and then used either in concert with the built-in LEDs or without them for a different effect. Both types of lights can be controlled via two respective dials on the studios dimming controller.
Combine this all with their Foldio360 turntable device (plus its 20 extension kit) and/or the included black backdrop, and youll really start unlocking the creative potential of the system.