Beijing's transit authority just announced an easier way to take the subway if you're a frequent commuter – the Beijing Metro Fast Pass. The good news: it's available for foreigners. The bad news: you've got to be a Foreigner Permanent Resident ID – aka green card – holder.
While it is currently only available to a select few, that doesn't necessarily mean it'll be that way forever – remember when smartphone ticketing was finally opened to foreigners?
So, until you can use it, or until you can cozy up to a permanent foreign resident to borrow theirs, here's the lowdown: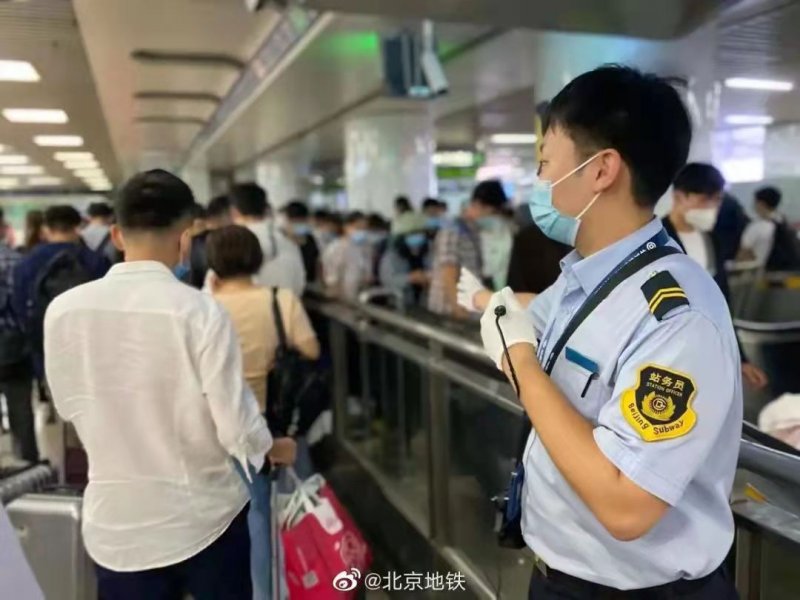 The pass, 地铁信易行 Ditie Xinyixing in Chinese, is sort of like an Essential Trip Card (ETC), which streamlines the entry and exit process at particular stations, provided the commuter takes up to ten trips or more each month from a set station. Currently, this list only includes five stations: Tiantongyuan North (Line 5), Tiantongyuan (Line 5), Tiantongyuan South (Line 5), Huoying (Line 8, 13), and Huilongguan East Street (Line 8).
Once you register on the app by finding the Ditie Xinrongxing page and inputting your phone number for verification, you'll be asked to do a few things:
1. Add a photo of yourself
2. Pick which of the five stations you'll be heading to or from for each trip
3. Pick your desired method of arrival and confirm you've made ten trips to your chosen station previously to qualify for fast access.
And finally…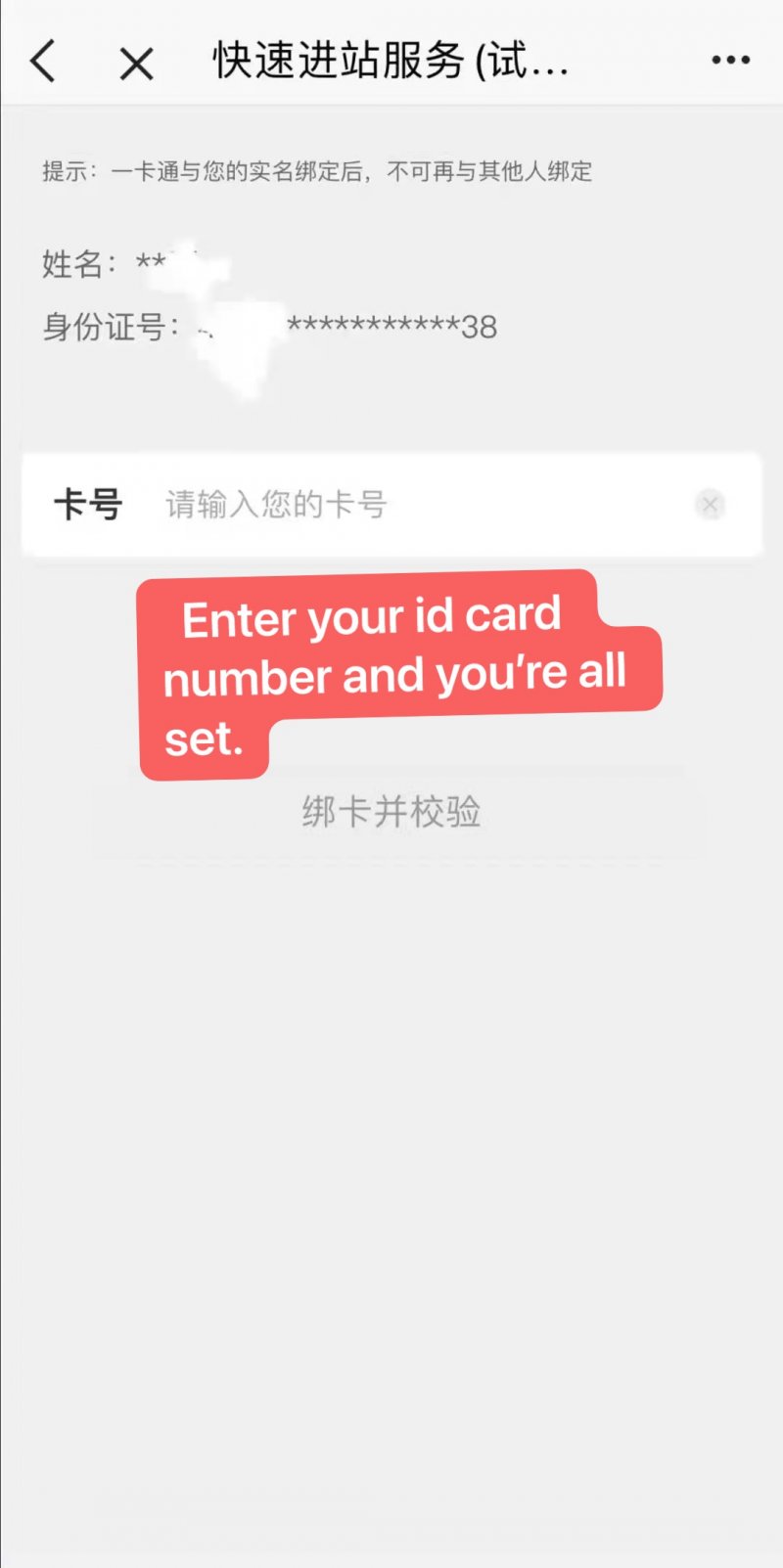 4. Verify your ID card number.
Then you'll get priority access into the station.
There's no telling whether or not this feature will be rolled out to more stations, or even when and if foreign passport holders will be allowed to use it.
Nevertheless, if you want to try it out, maybe ask a Chinese friend if you can borrow their phone and give it a go. Better yet, make friends with Stephon Marbury and use his, if you manage to meet him in person.
READ: Capital Airport Express Will Soon Connect to Line 5, and Other Subway News
Images: 最爱大北京, The Beijingers